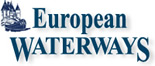 Join European Waterways for an exceptional experience on a luxury barge cruise. Guests enjoy stunning scenery, captivating history and local culture while traveling on an intimate floating hotel. Each barge is open for both individual bookings and full-ship charters and carries from six to 20 passengers.
Far removed from the hustle and bustle of city life, these barge itineraries boast a balanced blend of intriguing daily excursions and a relaxing onboard atmosphere. A captain and host accompany each voyage, while a tour leader introduces you to castles, chateaux, vineyards and markets on guided tours. The barge's master chef prepares delicious gourmet cuisine paired with fine wines, and an open bar is stocked with other alcoholic beverages and soft drinks.
Trip ratings on this site are based on the quality of accommodations, the number of included meals and activities and the level of service delivered. European Waterways' vacations are categorized as deluxe on the industry rating scale (budget, first class or deluxe).